Case Study

Fortune Global 500
Company
Business Category
EDA (Electronic Design Automation)
Services Provided
Web Application Development, Systems Design, Data Security and Cloud Management, UX Design
Overview
Knowledgeable and well-trained customers are crucial for this EDA software division. Their users represent aerospace, energy, automotive, manufacturing, high tech, defense, and many other critical industries – individuals who are responsible for the planning, design, implementation, verification, and subsequent manufacturing of semiconductor devices, space travel, and more. Our work focused on the development of an intuitive user experience and seamless back-end data management to deliver a superior online software training experience. Years of experience working with this client enabled streamlined data migrations and significant feature refinements – resulting in an award-winning solution that caters to an audience with precise requirements and high expectations.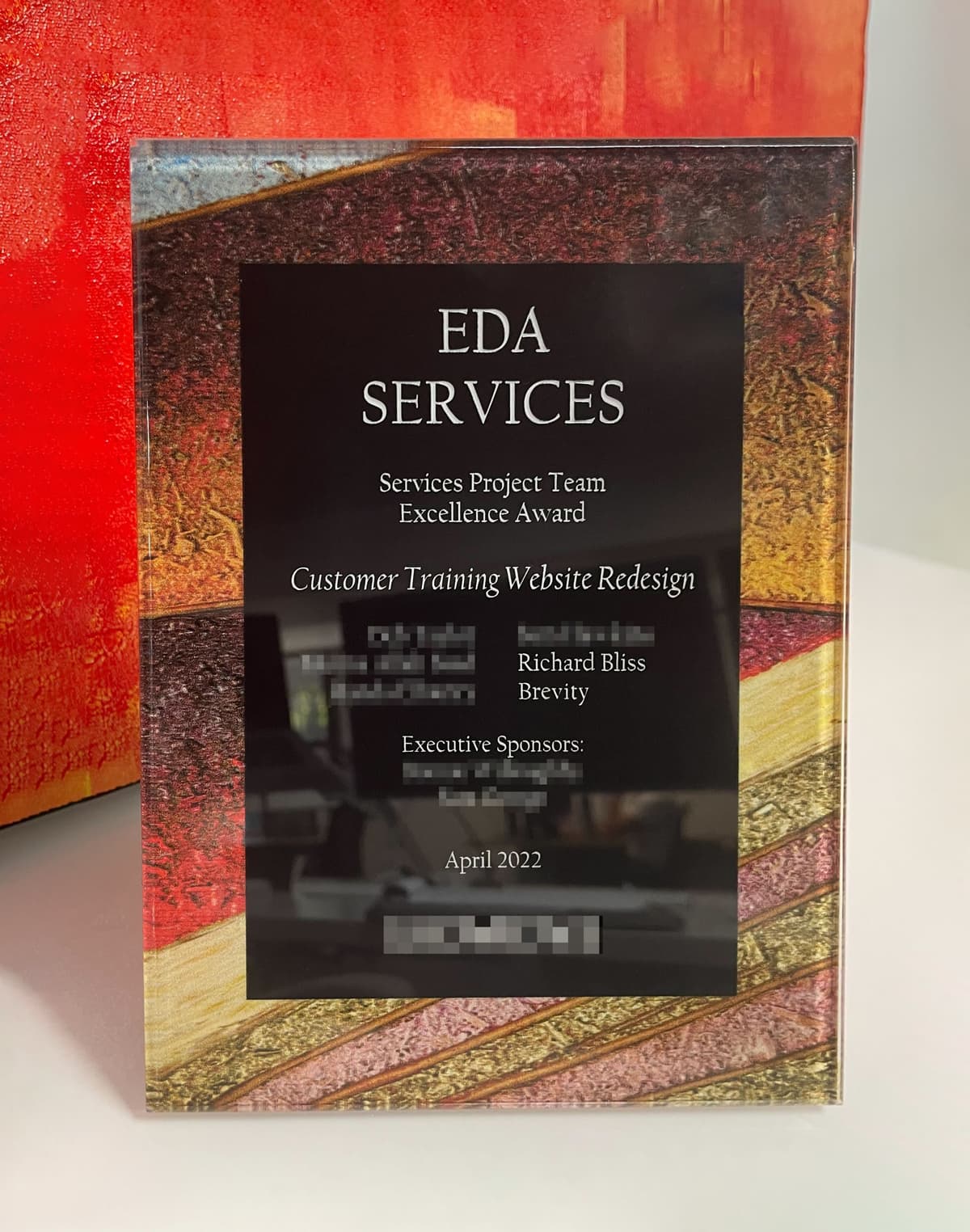 We didn't expect this award … but we're sure proud to have received it.
We're very pleased to be named with our client's team members as a recipient of this award. Working side-by-side as contributors and collaborators is a key factor in how Brevity consistently delivers great results for our clients.
PS: We also helped this client develop another award-winning Customer Support platform.
Ready to talk about your unique needs?
We excel at solving complex and essential business challenges.
Let's discuss yours.